Back to category

Universal self-adhesive chrome frame - Width 32mm / Length 2.5 meters
-5%
€ 17,95
€ 17,05
Incl. VAT
Warranty: 2 years
---
Free 30 days

exchanges

Quality

car parts

Delivery

all over Europe

Ask our experts

for advice


Manufacturer

Autostyle is an international wholesaler and the specialist in the field of autotuning and card design. The Autostyle range includes more than 50,000 car parts and accessories. Autostyle focuses mainly on sportsmanship and comfort. Many Autostyle products are aimed at people who want to give their own car a personal twist by fitting sporty accessories.


Autostyle is traditionally a family business with roots in Groningen, but has since grown into a player with an extensive network of dealers in the Benelux. In addition, Autostyle is active throughout Europe.

Products from Autostyle are characterized by a good price quality ratio. A selection from the autostyle range:

- Wheel covers

- Car mats

- Styling headlights

- Styling Rear lights

- Xenon kits

- Mounting material Radioâs

- Lowering sets and springs

- Car seat covers

- Exhaust pieces

The tuning and styling products are being marketed partly under their own brand, AutoStyle. But, in addition, Autostyle is also a distributor of a large number of A-brands within the brance. In addition to our own brands and styling sets, we also sell Sparco, Samco, Simoni Racing, K & N, Tenzo Racing, H & R and Dynamik through Autostyle.

We supply many Autostyle products from our own stock, as a result of which the products are usually delivered within one day.





Delivery time

Expected delivery date:

The day after tomorrow

Reviews

4

Excellent product, easy to process with strong adhesive.

Looks nice but now the car

Sturdy product, making it less easy to turn around. But that is independent of the quality.

Fast shipping, well packaged., And especially good quality of the strip. Now we have to wait for the bad weather and the quality of the quality.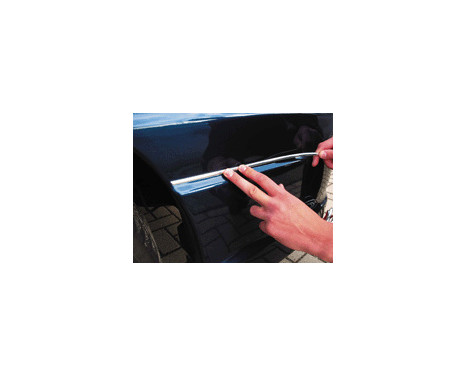 Universal self-adhesive chrome frame - Width 32mm / Length 2.5 meters
€ 17,05